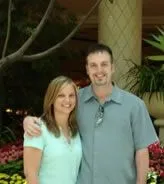 Dr. Kevin Muzzana was born and raised in the State of Washington. He received his bachelor of Science degree from Eastern Washington University. While attending college he worked in the physical therapy department at Deaconess Medical Center. He also worked at Summitt Rehabilitation in Spokane, Washington. After graduating college, he attended Palmer College of Chiropractic in Davenport, Iowa.
Dr. Muzzana completed his internship in Palmer's Downtown Clinic. Dr. Muzzana was a member of a group of doctors that traveled to Bolivia to serve in Palmer's Clinic Abroad Program.He then moved to Las Vegas, Nevada. His office received a national award from the CEO corporation for Clinical Excellence.
Additionally speaking...
In June of 2007, Dr. Muzzana moved to Springfield, Oregon to work with Dr. Ross Hart at Centennial Chiropractic. Dr. Muzzana purchases the clinic in September of 2007. Since moving to Springfield, Dr. Muzzana has been active in the community.Dr. Muzzana is a member of the Springfield Chamber of Commerce and Rotary Club.
In conclusion...
Dr. Muzzana has been married to his beautiful wife, Jenni for six years. Jenni has been teaching elementary school for four years. Jenni and Kevin love their jobs and living in the Eugene/Springfield area.Dr. Muzzana's philosophy is to restore his patient's health using a combination of gentle chiropractic techniques, rehabilitative exercises, nutrition and specific physiotherapy modalities.
Dr. Muzzana also focuses on educating his patients on making changes in their lifestyle to help maintain their optimal well-being. Our clinic has established ties to the medical community. If you develop a problem that we are unable to help, we will refer you to a medical professional that will better suit your needs.Most people think chiropractors just treat the spine. In reality, chiropractors are trained to care for every joint and bone in the human body. At Centennial Chiropractic we can help treat a wide variety of injuries and conditions.
If you have any questions about our Springfield chiropractor, or would like to learn more about chiropractic care at Centennial Chiropractic Clinic, please call us at (541) 726-6521 today!